Atajos de teclado en Lynx
Termita
Jun 05, 2020
sistemas operativos
Lynx es un navegador web / gopher para línea de comandos. No muestra imagenes, obviamente, sino puro texto plano e hiperenlaces. Es perfecto para una navegación sin distracciones, a la vieja usanza.
Es multiplataforma, es decir, puede instalarse en sistemas operativos Unix, como GNU Linux, y en Windows.
Lynx recognizes many single-character commands. This is an overview to their default bindings, with links to more detailed documentation.
Movimiento
Down arrow     - Highlight next topic
Up arrow       - Highlight previous topic
Right arrow,   - Jump to highlighted topic
Return, Enter  - Follow selected link
Left arrow     - Return to previous topic

Scrolling
+              - Scroll down to next page (Page-Down)
-              - Scroll up to previous page (Page-Up)
SPACE          - Scroll down to next page (Page-Down)
b              - Scroll up to previous page (Page-Up)
CTRL-A         - Go to first page of the current document (Home)
CTRL-E         - Go to last page of the current document (End)
CTRL-B         - Scroll up to previous page (Page-Up)
CTRL-F         - Scroll down to next page (Page-Down)
CTRL-N         - Go forward two lines in the current document
CTRL-P         - Go back two lines in the current document
)              - Go forward half a page in the current document
(              - Go back half a page in the current document
^              - Go to the first link on the current line
$              - Go to the last link on the current line
<              - Go to the previous link in the current column
>              - Go to the next link in the current column
#              - Go to Toolbar or Banner in the current document

Dired
c              - Create a new file
d              - Download selected file
e              - Edit selected file
f              - Show a full menu of options for current file
m              - Modify the name or location of selected file
r              - Remove selected file
t              - Tag highlighted file
u              - Upload a file into the current directory

Otros
? (or h)       - Help (this screen)
a              - Add the current link to a bookmark file
c              - Send a comment to the document owner
d              - Download the current link
e              - Edit the current file
E              - Edit the current link's URL (or ACTION) and use that as a goto URL.
g              - Goto a user specified URL or file
G              - Edit the current document's URL and use that as a goto URL.
i              - Show an index of documents
j              - Execute a jump operation
k              - Show list of actual key mappings
l              - List references (links) in current document
m              - Return to main screen
o              - Set your options
p              - Print to a file, mail, printers, or other
q              - Quit (Capital "Q" for quick quit)
/              - Search for a string within the current document
s              - Enter a search string for an external search
n              - Go to the next search string
N              - Go to the previous search string
v              - View a bookmark file
V              - Go to the Visited Links Page
x              - Force submission of form or link with no-cache
z              - Cancel transfer in progress
[backspace]    - Go to the History Page
=              - Show info about current document, URL and link
\              - Toggle document source/rendered view
!              - Spawn your default shell
'              - Toggle "historical" vs minimal or valid comment parsing
_              - Clear all authorization info for this session
`              - Toggle minimal or valid comment parsing
*              - Toggle image_links mode on and off
@              - Toggle raw 8-bit translations or CJK mode on or off
.              - Run external program on the current link.
,              - Run external program on the current document.
{              - Shift the screen left.
}              - Shift the screen right.
|              - Toggle line-wrap mode.  When line-wrap is off, you may use { and } to shift the screen left/right.  The screen width is set to 999.
~              - Toggle parsing of nested tables (experimental).
[              - Toggle pseudo_inlines mode on and off
]              - Send a HEAD request for the current doc or link
"              - Toggle valid or "soft" double-quote parsing
CTRL-R         - Reload current file and refresh the screen
CTRL-L         - Refresh the screen
CTRL-V         - Outside of a text input line or field, switch to alternative parsing of HTML.
               - In a form text input field, CTRL-V prompts for a key command (allows escaping from the field). Note that on most UNIX hosts, CTRL-V is bound via stty to the lnext (literal-next) code but the exact behavior of that is implementation specific.  On Solaris you must type CTRL-V twice to use it, since it quotes the following keystroke.
CTRL-U         - Inside text input line or field, erase input line (more input line commands)
               - Outside of text input or field, undo returning to previous topic.
CTRL-G         - Cancel input or transfer
CTRL-T         - Toggle trace mode on and off
;              - View the Lynx Trace Log for the current session
CTRL-K         - Invoke the Cookie Jar Page
CTRL-X         - Invoke the Cache Jar Page
numbers        - Invoke the prompt Follow link (or goto link or page) number: or the Select option (or page) number: prompt





—
Fuentes:
Wikipedia - lynx web brower
lynx.browser.org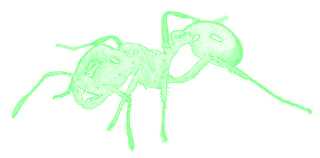 --- --- ---


COMENTARIOS




Este blog no cuantifica ni monetiza al visitante. Sean muchos, sean pocos, no me importan esos detalles, de dónde vienen o a dónde van; lo que aquí se expone está escrito por puro placer. Este blog prefiere sacrificar un sistema de comentarios cómodo en pro de la privacidad del visitante. Incorporar sistemas de comentarios como 'Disqus' u otros suministra telemetría a terceros, es contrario a la privacidad y una falta de respeto al lector.



✉

Siéntanse libres de comentar, corregir o comunicar. Para ello pueden dirigirme un correo electrónico a

hijosdeinit@protonmail.com

. Pronto o tarde, siempre respondo.


♫ hijosdeinit - Canal de video en Odysee/lbry
♪ hijosdeinit - Podcast (en construcción)


---
Lista de Entradas, ordenadas por fecha
| TÍTULO | FECHA | CATEGORÍA |
| --- | --- | --- |